At Carteret Heating & Cooling, we understand that keeping your home or business warm in cold weather can be critical.  That is why we partner with industry leaders to offer you state of the art options for dependable, effective, and efficient options for maximum comfort.
Heat Pumps
Electric Heat Pumps allow you to maintain consistent comfort in your home or business by combining heating and cooling all into one unit. As Carteret County's largest HVAC company, we are proud to be a Carrier Factory Authorized Dealer as well as offering quality Trane Heat Pumps. Our certified technicians will evaluate your needs and recommend the Heat Pump that will provide maximum comfort, efficiency and affordability for your home or business.
Geothermal
Geothermal is the greenest, most efficient, and most cost-effective heating and cooling option available today. Geothermal utilizes the free, renewal solar energy stored in the ground to provide dramatic savings on heating, air conditioning and hot water.
At Carteret Heating & Cooling, we have partnered with the geothermal leader-Water Furnace- to offer you the best of the best of this technology. Our Water Furnace geothermal units can heat and cool your home as well as generate hot water. As Eastern North Carolina's Geothermal leader, we will evaluate your situation and recommend the best geothermal system for maximum comfort and energy savings
Learn more about Geothermal solutions for your home or business.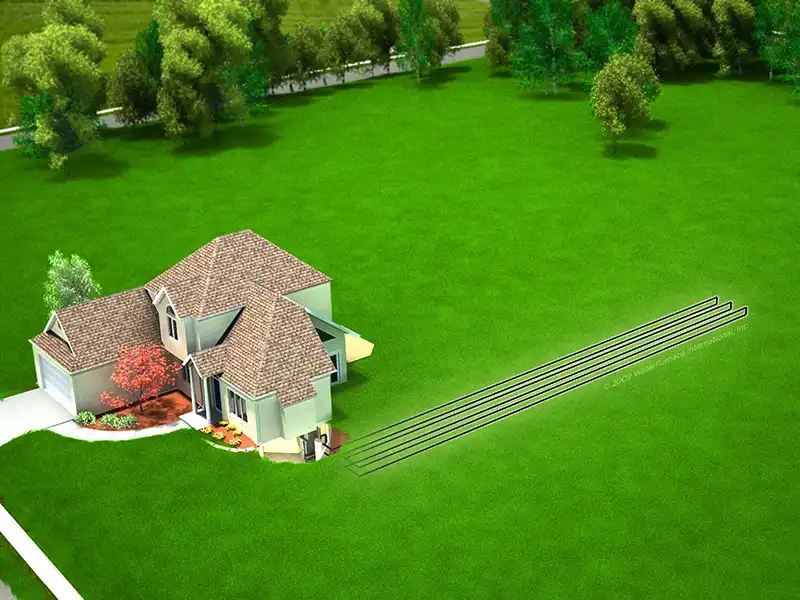 Ductless
A ductless split system gives you the freedom and flexibility to control the temperature in your home or office by room or whole house. They are compact, quiet and energy efficient. You enjoy room by room energy control with no duct work, no waste and lower energy bills. At Carteret Heating & Cooling we are proud to be a Mitsubishi Diamond Dealer and we uphold their 12-year warranty.
Learn more about our Mitsubishi Ductless System
Gas Furnace
A Gas furnace can heat your home faster, is cost effective and adaptable-it can easily connect with most HVAC Systems. At Carteret Heating & Cooling, we are proud to install and service a variety of Gas Furnaces from quality manufacturers including Carrier and Trane, to suit your needs and budget.
At Carteret Heating & Cooling, our mission is to keep you comfortable in your home our business. We understand that dependable heating can be critical during Eastern North Carolina winters.
Our more than 30 years in business has given us the experience and expertise to select HVAC industry leaders as our partners. That is why we are proud to install the best names in HVAC, including Carrier, Trane, Mitsubishi, and Water Furnace.
Everything is turnkey as we hold our electrical license and can build your custom duct work in our in-house custom sheet metal fabrication facility.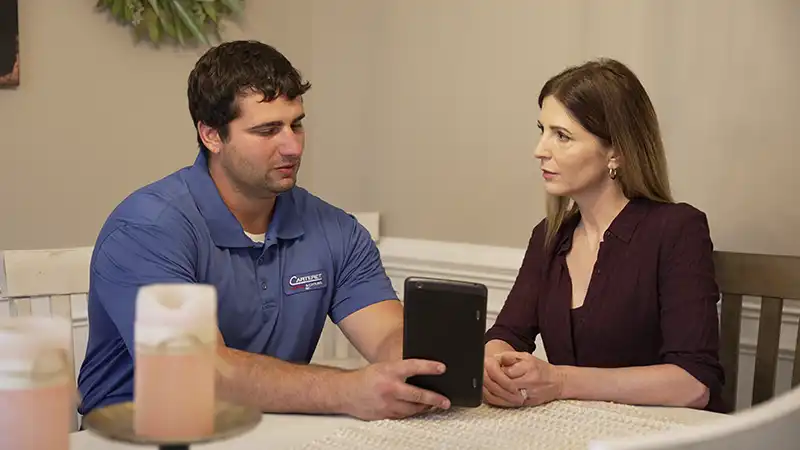 From new construction to replacements, we offer a number of award-winning Energy Star Rated options, many of which could qualify for federal tax rebates.
We are proud to have earned our certifications as a Carrier Factory Authorized Dealer and a Mitsubishi Diamond Dealer. We uphold all manufacturers' warranties and offer some extended warranties of our own.
Contact us today for your free estimate. We will offer our professional analysis of your needs and recommend the system that works best for your home or business and your budget.
When you need service for the HVAC unit in your home or business, count on the professionals at Carteret Heating & Cooling. Our 30 plus years of experience, plus our extensive training and certifications have given us the expertise and resources to provide superior service for any make or model of HVAC unit.
Our NATE certified, factory authorized technicians will inspect and analyze your system and make our customized professional recommendations based on your specific situation.
We understand HVAC emergencies and that is why you can call us 24/7 for service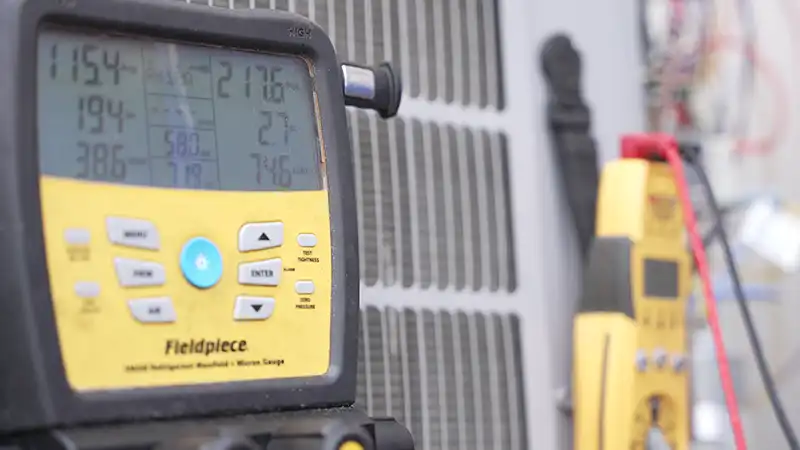 Many of our customers have opted for our VIP Maintenance Plan for their service and maintenance needs.
"*" indicates required fields