Coastal Corrosion Coating
Our more than 30 years in business here in Eastern North Carolina has taught us a lot about how salt air can do a lot of damage to HVAC units.
This is why we offer Coastal Corrosion Coating from Infiniguard for new and existing HVAC units. Infiniguard is the most thoroughly third party tested anti-corrosive coating on the market.
We have created a facility on our property where we coat your HVAC unit with this corrosion coating, resulting in reduced energy and maintenance costs as well as increasing the life of your HVAC unit.
Get your free estimate for Coastal Corrosion Coating for your HVAC unit.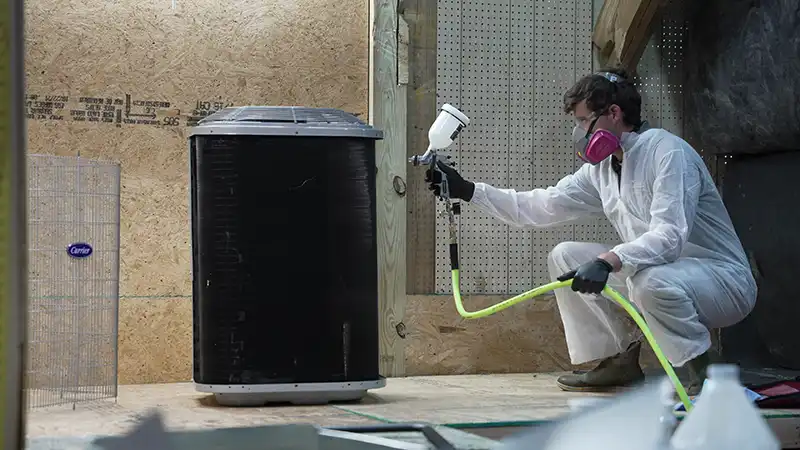 At Carteret Heating & Cooling we are committed to offering you the latest technologies on the market. That is why we install and service Smart Thermostats.
A Smart Thermostat gives you access to all the features and operations of your HVAC System remotely, from your smart phone or tablet, from anywhere you may be.
Your investment in a Smart Thermostat will pay off over time with energy savings, as it will automatically adjust the temperature based on time of day, people in the home or business and activity levels.
Our NATE Certified Technicians can recommend the Smart Thermostat that is best for your home or business.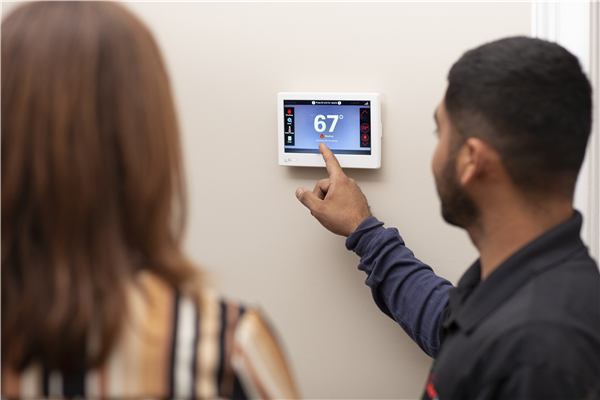 Custom Sheet Metal Fabrication
When installing or repairing HVAC units, duct work may need to be fabricated. Unlike other companies who outsource their sheet metal fabrication, we have a state-of-the-art sheet metal fabrication facility on our property. We design, fabricate, and install custom ductwork for residential or commercial HVAC systems. Having this done in-house can save your time and money plus ensure the proper size and fit.
We also can fabricate other sheet metal projects for your home or business.
Contact us today for your custom sheet metal fabrication.
"*" indicates required fields